Complete EPOS System,
only €199*
Perfect for... Retail, Hospitality & Takeaways!
You will get…
Complete 12" EPOS System

Cash drawer, Printer

Optional Card Terminal

Powerful Software

12 Month Warranty

Free Replacement Service

Optional Card Terminal

Free Shopify Integration

And much more…
Call us now01-906-9629
Lines open 24/7
Request a quote (Facebook LRS IE)
What's included for only €199
*
XE TOUCH 12" Touchscreen POS Monitor
Side-Opening Steel 24V Cash Drawer
Handheld USB Barcode Scanner
58mm Thermal USB Receipt Printer
9 months FREE Technical Support
FREE Installation and Demo
Powerful XEPOS EPOS Software
Dell Ultra Small Unit, 4GB RAM, Refurbished)
Effortless point of sale
Our integrated EPOS system provides you with all features you'd ever need to get your business up and running smoothly. Our streamlined interface & software was created with both simplicity and speed in mind. You'll have access to endless benefits of our system that will help you run business as smooth as possible, such as our customisable Back Office Dashboard where you are able to see all and any details you want in one go!
Find out more
Inventory Management
Keep track of your stock level and manage your inventory without any extra effort. Here at XEPOS we go the extra mile to provide a neat inventory for you and make sure you always have the stock you need right at your hands.
Find out more
Reporting system
Detailed reports enable you to spot the gaps in your performance and also know which areas of your business needs more attention or a new approach to increase the number of sales while spending less on gaining resources.
Find out more
A perfect fit for all business types
Reporting system
Unlimited Products

Unlimited Categories

Stock Control

User Management

Theft Prevention

Back Office

Barcode generator

Promotions

Customer Accounts

Reports

Low Stock Warnings

Age Restriction Prompts

X, Y, Z Reports

Discounts

Multi Store

Multi Currency

Generate Invoices

Offline Mode
LOAD MORE FEATURES
Real Time Inventory

Cloud Back Office

Multi Store

Table Plan

Floor Management

Table Status

Split Bill

Waiter App

Multiple Menus

Free Menu Programming

Bar Tabs

Multi Price Products

Stock Control

Online Booking

Online Reservation

Loyalty Program

Discount & Promotions

Kitchen Printing

Card Payments

Multi Currency

Offline Mode
LOAD MORE FEATURES
Built in Postcode Database

Integrated Google Maps

Menu Personalisation

Take Orders Online

Table Status

Driver Management

Receipt Customisation

Caller ID Integration

Last Order Prefill

Split Bill

Real Time Inventory

Cloud Back Office

Loyalty Program

Discounts & Promotions

Collection & Delivery

Card Payments

Multi Store

Multi Currency

Kitchen Printing

Free Menu Programming

Offline Mode
LOAD MORE FEATURES
American Burger - Restaurant
XEPOS has made my life much easier
Really impressed with XEPOS. The system is real easy to use and I was able to train my staff in no time. The retail software has a lot of features that will keep me busy in my spare time learning about them all.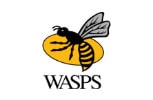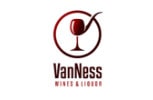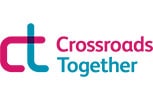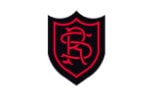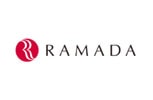 Get more from XEPOS
+ Add payments
Save up to 40% on your card payments today!
Fast Payments

Get Your Money Quick

No

PCI Fees

No

Minimum Monthly Usage Fee

No

Setup Fees

No

Joining Fee No Exit Fee!
Only €21.00p/m
+ Add FREE Ordering System
Perfect for restaurants and takeaways
FREE

online ordering

FREE

tableside ordering

FREE

table reservations system

QR Code enabled

FREE

Branded website
€0.00
*Prices exclude VAT, delivery charges and optional support.
Find out how XEPOS can help your business
We have spent the last 6 years working with other businesses in your sector. We understand every painpoint,
that's why we have created the perfect epos system specificaly for your business, with every feature you will ever need.
Find out more
Retail, Hospitality & Takeaways!
Complete system including all hardware and software
Retail, Hospitality & Takeaways!
Complete system including all hardware and software